Pelgrom Hummelo - Dealer of the Month
Welcome at Pelgrom Hummelo
Welcome at Mechanization Company Pelgrom in Hummelo.
The basis for our agricultural mechanization company was laid in early 1940 and started as a farrier. After the war, agricultural mechanization got a start and demand for tractors and agricultural equipment increased rapidly. Soon, customers also came for repair of cars to Pelgrom, which further expanded the business with a new department. In the meantime the agricultural mechanization company obtained the Massey Ferguson dealership, which was the most sold tractor brand at that time.
Due to the rapid growth, there was a space problem. This led to the construction of a complete new building in 1980. The years after that, the agricultural mechanization company expanded several times with a complete new showroom, a new parts department, a new warehouse and a substantial extension of the workshop. Also the store was renewed, because the Lawn and Garden sector increased also enormously.
With dealerships of leading brands such as Massey Ferguson, Joskin, Trioliet, Fella, Weidemann and Stihl, we are of the opinion that we can offer you a highly qualified program of new tractors, machines and Lawn and Garden equipment.
We supply machines to the agricultural sector, the Lawn and Garden sector and to various government agencies, such as county and municipalities. We know very well that during the season our customers expect that machines have to be repaired as soon as possible. Therefore we have 3 fully equipped service vans and a service truck to give your machines a quick service.
We have been nominated as a 4-star dealer by Massey Ferguson. This is the highest award Massey Ferguson is giving. This award is based on customer-friendliness, service, sales and a large stock of spare parts.
Our brands
See all our products on our website.
Pelgrom Service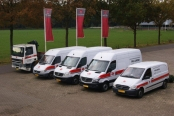 Service & maintenance
In order to ensure you a good service, we have 3 fully-equipped service vans. Therefore we are able to provide our customers service at their farm or in the field. Besides that we have a heavy truck with crane for transport of tractors and machinery.
For urgent matters you can reach us by phone 24 hours a day.
Spare parts
In our warehouse we have a large inventory of spare parts. If we don't have the parts you need in stock, we can order them online and via overnight transport they will be delivered at our company the next morning.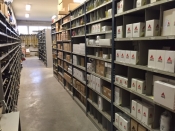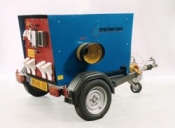 Tractor power inspection
To get a good idea of the power condition of your tractor, we can check your tractor with our heavy power tester which provides you an inspection report of the engine characteristics.
We can also check your tractor technically, so that you know exactly the technical condition of your tractor.
Follow us on Facebook
Contact us
Pelgrom Hummelo B.V.
Broekstraat 1a
6999 DE Hummelo
the Netherlands
| | |
| --- | --- |
| Phone: | 0031-(0)314-381842 |
| Fax: | 0031-(0)314-381057 |
| Email: | info@pelgrom.nl |
| Website: | www.pelgrom.nl |